Checklists
From office design to completion
Planning Process
The JP Team will assist its clients with the measuring or there office environment if detailed floor plans and/or measurements are not available. We will ensure that our clients working area is used to its maximum potential. Multiple layout options can be provided alongside the product options to allow maximum choice for the client to ensure the perfect working environment is created within their budget.
Your Design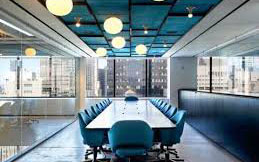 Our team uses the latest CAD techniques to provide its clients with accurate, detailed floor plans and layouts giving you the opportunity of arranging the office in the most cost efficient way.
Our team of professional consultants will work closely with the client to ensure that the perfect working environment is created containing all of their chosen requirements and that all legal legislations are adhered to with regards to working space and fire exit routes etc.
Ongoing Office Maintenance
Once you have re-designed and refurbished your working environment it needs to be maintained to keep it looking new and Professional. We work with a select number of commercial cleaning companies in the Brighton and Hove area that we recommend to out clients, to find out more about the services they provide that can maintain your office call, 0800 010 6871.
THE CLEANUP
The suppliers that we use will always do their best to make minimal mess. We understand that after a large refurbishment project there will often be materials that need to be disposed of; cardboard boxes, old furniture, large electrical goods.
We work with a reliable rubbish removals company that will give you a reasonable price and good value for money in the South East including Brighton & Hove.